Upper Skagit Whitewater Trips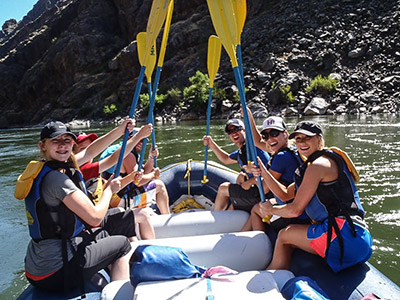 Our Upper Skagit Whitewater Trips Start in Newhalem And is a 3.5 to 4 hour trip. This run is great for beginners and the whole family, as well as exciting enough for the experienced rafter. It is about ten miles of majestic alpine scenery, crystal clear water and several exciting and heart-pounding rapids.
You'll experience four hours of narration, Beautiful scenery and fast-moving action. the perfect outing for the family and is classified as Class II & III white water.
Whether you are looking for an Eagle Float or a thrilling Skagit whitewater rafting trip, Skagit River Excursions has a Washington rafting trip for you. The Skagit is known for it's scenic beauty and crystal-clear water. We offer Several Washington whitewater rafting trips that provide fun and excitement for the whole Family.
Based out of Sedro Woolley Washington, Skagit River Excursions has been doing Rafting trips, Eagle Tours, Scenic floats and Fishing trips on the Skagit since 1994. We believe spending time on the river with friends and family is a life changing experience. Our goal is to provide a first-class whitewater experience as well as great customer service from your first phone call or email inquiry.
SAUK AND SUIATTLE WHITEWATER ADVENTURES (Class III and IV)
Our whitewater trips are remote and breathtaking with tremendous views of North Cascade peaks, and beautiful wildlife and a perfectly serene, undammed and natural river corridor. Summer whitewater trips leave from the Whitechuck launch on the Sauk River, just outside of Darrington, Washington. Trip itineraries start at 10am at Challenger Ridge Winery on the Skagit River near Concrete, WA. From there your professional driver, Paul, will drive you up Hwy 20 to Hwy 530 to the town of Darrington. At Darrington we will turn up the Mountain Loop Highway and arrive a few minutes later at the Sauk river launch site. From here your excellently trained guides will instruct you on river safety before boarding your raft and heading down the river for 4 hours of intense river fun.
At 3pm, your trip will take out at the bridge at Sauk Prairie Road, and you can again meet your driver and be taken for another cozy bus ride back down to the Vineyard at Challenger Ridge. No need to worry about dealing with the gear and boats, let your skilled and proficient guides do all the work as you take extra time to enjoy the river for a few minutes before heading back.
At 4pm you will arrive back at the Vineyard. Hang out in style as you sip locally made wine, and enjoy a nice snack at 5pm with your guides, and head home at your leisure, as your car is safely parked in our private parking lot. Go home refreshed, with a bottle of great wine to enjoy when you get home. What a day!
The enjoyment of the river can be at it's best without the presence of fear and unnecessary risk. The Sauk is within our guides abilities to run safely, however, there is a specific window of river flow that we will or will not be able to safely navigate the river. Sometimes we will adhere to the safety of our clientele and choose to not navigate with a higher river flow, however, there are other companies who will continue to run it. When the Sauk has a dangerously high river flow we would raft the easier Suiattle River, in which you would not have the need for wetsuits and additional safety gear. We have the ability to raft the Suiattle River with higher or lower river flows than the Sauk. We pride ourselves on the safety of our guests and don't want to push the limits when our guests are with us to enjoy the natural beauty the river. We do our best at ensuring that you enjoy that beauty from INSIDE your boat. Mother nature is to be respected and admired.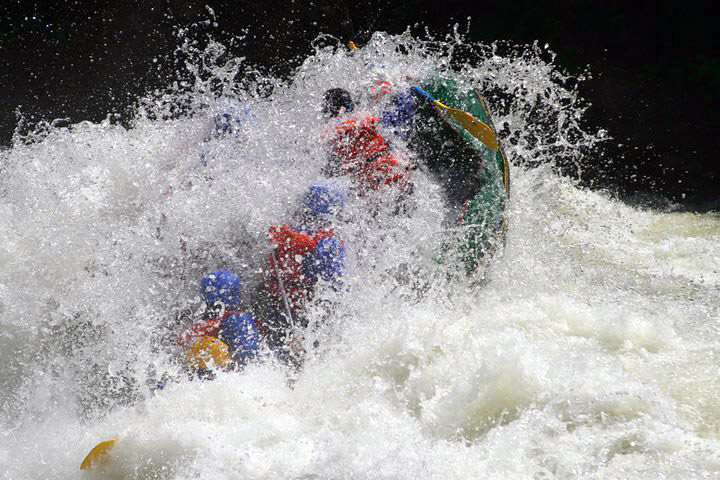 WHAT TO BRING:

Camera
Binoculars
For spring or fall trips wear layered Clothing.
Swim suits, short or long pants
Sweater
Brimmed hat
Rain Jacket or windbreaker
Sunscreen lotion
Towel and Change of dry Clothing
Lunch or snack.

WHAT WE PROVIDE:

Shuttle Service
Quality Guides
Excellent equipment
Life Jackets
Waterproof rain-gear available for rent $5.00 per person
Meeting Location:
North Cascade Chamber of Commerce
59831 Hwy 20
Marblemount WA
Directions From Seattle:
Directions From Bellingham:
Inclement Weather

Weather in Washington is unpredictable. We can experience lots of rain during the winter months however, we also have many beautiful, sunny days. Spring storms can increase river run off which also increases the river level, size of the waves and the speed in which the river is running. It is important to dress appropriately during your rafting trip and for the time of year. Generally, a wetsuit worn over a bathing suit and a paddling jacket works best during our spring or fall rafting trips. For our winter eagle tours, heavy coats and full rain gear or poncho work best.
Yes, we still raft when it is raining. Wearing the proper clothing is key to making it an enjoyable and memorable trip.

For our whitewater trips, the spring run off from April through June has the highest water levels and largest rapids. The different water levels during the year create different rafting conditions. High water in early to late spring provides an exciting, roller coaster type ride and powerful river currents. Early through late summer may not have the heavier flows, but it is still great fun and usually a bumpy wet trip, with a serene and quieter atmosphere. Early fall can produce some fair water flows with spectacular fall color scenery as well as early migrating bald eagle sightings. Fall is our favorite time to be on the river, with mild temperatures, scenic beauty, wildlife sightings and enough water flow to produce some heart pounding rapids.

How old should children be?

Rafting is a great family outing. We encourage children, young and old, from the age of 6 on up to enjoy our upper Skagit river rafting trips. Our eagle tour on the lower river is a more serene, calm float and we often have families with children as young as toddlers join us. Since children get cold faster than adults, summer rafting trips are generally more enjoyable than spring or fall rafting trips. For the winter eagle viewing trips, we have custom built tour boats equipped with propane heaters which makes for a very comfortable trip for all ages. We are the only outfitter that offers this type of luxury in the winter. We encourage the whole family to explore the Skagit and its famous eagle migration.